Ni Riain School of Irish Dance

2014 SUMMER INTENSIVES

July 1st - August 7th

ENROLLMENT IS NOW OPEN!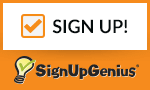 Summer Intensives are workshops with a focus on the dance steps listed on the sign up page (see link above). 

 Students will have the opportunity to master dances already learned & explore the possibilities in learning new steps!  

Students are welcome to attend classes at their current level of dance, as well as one level below &one level above. 

 Classes are $10 per 1-hour Intensive and $20 per 2-hour intensive. Please make payments per class or weekly.

 To guarantee enrollment, please sign up on a per class basis at the link above at least 1 full week prior to the date of the Intensive. Classes must have a minimum of 4 students to be held. 

        Private Lessons (1-hour or ½ hour) are also available this summer!  To secure your spot, please email Holly at niridance@gmail.com.

    Thank You & Happy Summer!